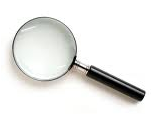 The lean management system (LMS) is an integral part of an effective lean business system. It's critical to the development of a lean culture and the sustainability of hard-earned improvements. In simple terms, it is really hard to live SDCA (standardize-do-check-act) without it.
So, how can you quickly tell whether or not an organization's LMS  (not to mention its lean effort) is the real deal or not? Well, no surprise - you audit it!
A well-developed LMS is, by its very nature, easily audited. And lean leaders should make it a point to do this on a routine basis. Here's some quick and simple ways:
Leader standard work. Review samples of recently completed leader standard work. Check them for completeness, recurring issues and problems, and evidence of good lean thinking in determining countermeasures. And, oh by the way, if there aren't any (or many) abnormal conditions identified, look at that with some professional skepticism. As the saying goes, "no problem is a big problem."
Gemba walk. Walk the gemba with leader standard work in hand to determine its sufficiency and to observe, firsthand, the state of the gemba. When a senior leader conducts a gemba walk with his team, tag along. Observe whether they follow gemba walk standard work relative to attendees, timing, path, audit points and criteria, rotating "deep dives," conclusion/reflection and countermeasures. Assess the thinking, understanding, participation, sense of urgency, evidence of improvement(s), coaching, chastising, questions, answers, etc.
Daily accountability meetings. Attend tiered meetings to determine the sufficiency of and adherence to the standard meeting agenda, while also assessing the level of the leader and the team's engagement, understanding, lean thinking and real countermeasures, both immediate and planned.
Tiered meeting boards. Review the various supporting visual boards to assess the actionability, relevancy, timeliness of the performance measures and their trends. Also, check the type and status of the assigned countermeasures and employee suggestion activity, among other things.
A solid lean management system is "well-wired." A lean leader should be able to quickly audit and discern whether the team, plant, division, office, etc. is practicing fake lean or is really and genuinely leaning forward.
Related posts: "So What?" – A Powerful Lean Question, Leader Standard Work – Chock that PDCA Wheel, Leader Standard Work Should Be…Work!