Container capacity (Cc) is one of the four basic variables within the generic kanban sizing calculation. However, Cc is often NOT treated as variable, but more as a constant, pre-determined quantity, especially if the lean practitioner seeks to use existing supplier packaging, reusable dunnage, standard bin sizes or racks, etc.
Often that is the best, least waste way. Although, sometimes it is not prudent from an inventory management and/or ergonomic perspective.
Oversized bins may facilitate the waste of excess stock on hand and expose an operation to shelf-life expiration risk, damage, and obsolescence. High container capacities can also mean heavy, large, and/or unwieldy containers and thus increase the risk of ergonomic injuries and require expensive, large, and clumsy ways of moving the containers.   
So, occasionally, it makes sense to "solve" for Cc, primarily if the lean practitioner seeks to create a two bin system.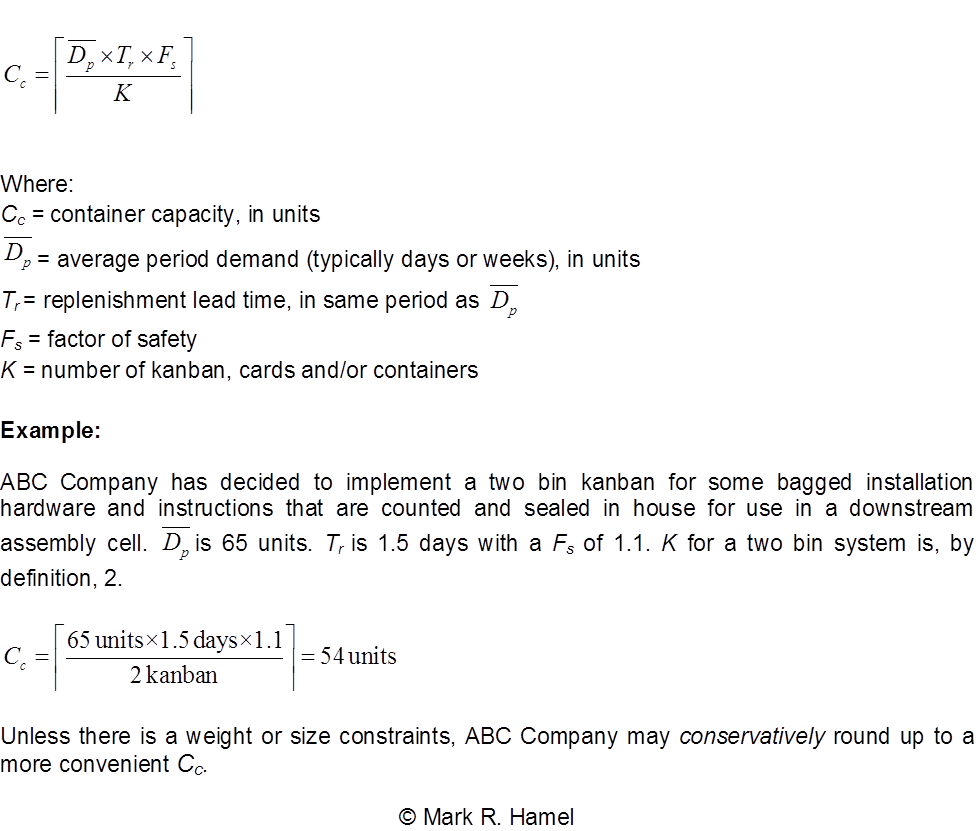 If the lean practitioner seeks to limit Cc for ergonomic reasons, the following formula can be applied.