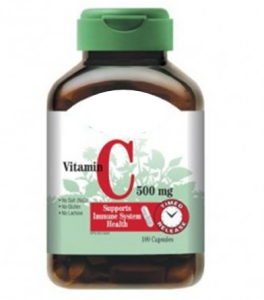 Among other things, vitamin C boosts one's immune system. That's pretty important, especially around the cold and flu season. But there is another type of vitamin C. One that is critical to the formation of an effective kaizen culture.
The Toyota Way, as defined here by Toyota, is founded upon two main pillars: 1) continuous improvement , and 2) respect for people. The following "three building blocks" shape their "commitment to continuous improvement:
Challenge - we form a long term vision, meeting challenges with courage and creativity to realize our dreams;
Kaizen - we improve our business operations continuously, always driving for innovation and evolution
Genchi Genbutsu - we go to the source to find the facts to make correct decisions, build consensus and achieve goals."
The first building block contains vitamin C in a threefold dose:
Challenge. Constantly be ready and willing to question the status quo and look for better ways. The challenge can be fomented by the envisioned ideal state and/or a specific target condition. It's about closing the gaps. Challenge should provide the "pull" dynamic for improvements.
Courage. Be ever willing to test improvement ideas and learn from trial and error. This is foundational to PDCA (they don't call it "PDC").  Lean leaders must actively nurture an environment within which people fearlessly (not recklessly) apply scientific thinking and trystorming.
Creativity. Trystorming without creativity is a sterile exercise. We must think and act differently - "Keep on doing what you're doing, keep on getting what you're getting." Unleash the inner MacGyver!
So, take copious amounts of vitamin C and, as an effective leader, ensure that your folks do the same. Boost that organizational immune system and foster a kaizen culture.
Related posts: Telling "How" Removes Responsibility, Kaizen Principle: Be like MacGyver, use creativity before capital!