Machine cycle time (Tcm) represents the actual time it takes for one machine to complete all of its operations on one piece, product, patient, file, etc. It is applicable for both single piece and batch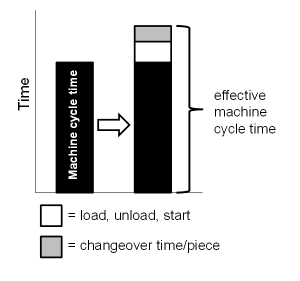 processing. Unlike effective machine cycle time, Tcm excludes load and unload time as well as any changeover time.
While Tcm does not reflect operator time, it is critical to understand the relationship between the operator and machine within time and space. Tools such as standard work combination sheets facilitate that understanding, may help identify opportunities for jidoka and provide an important comparison of operator cycle time and takt time.
As with any cycle time measure, machine cycle time should be confirmed through direct observation of multiple cycles. Lean practitioners need to identify and understand significant machine cycle time variation and address appropriately.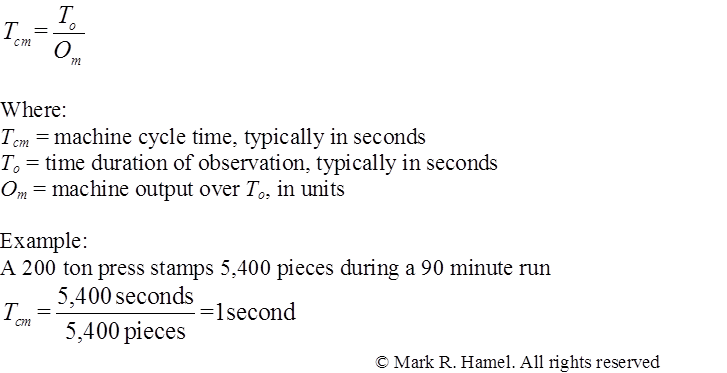 Related posts: The Cycle Time Family, Time