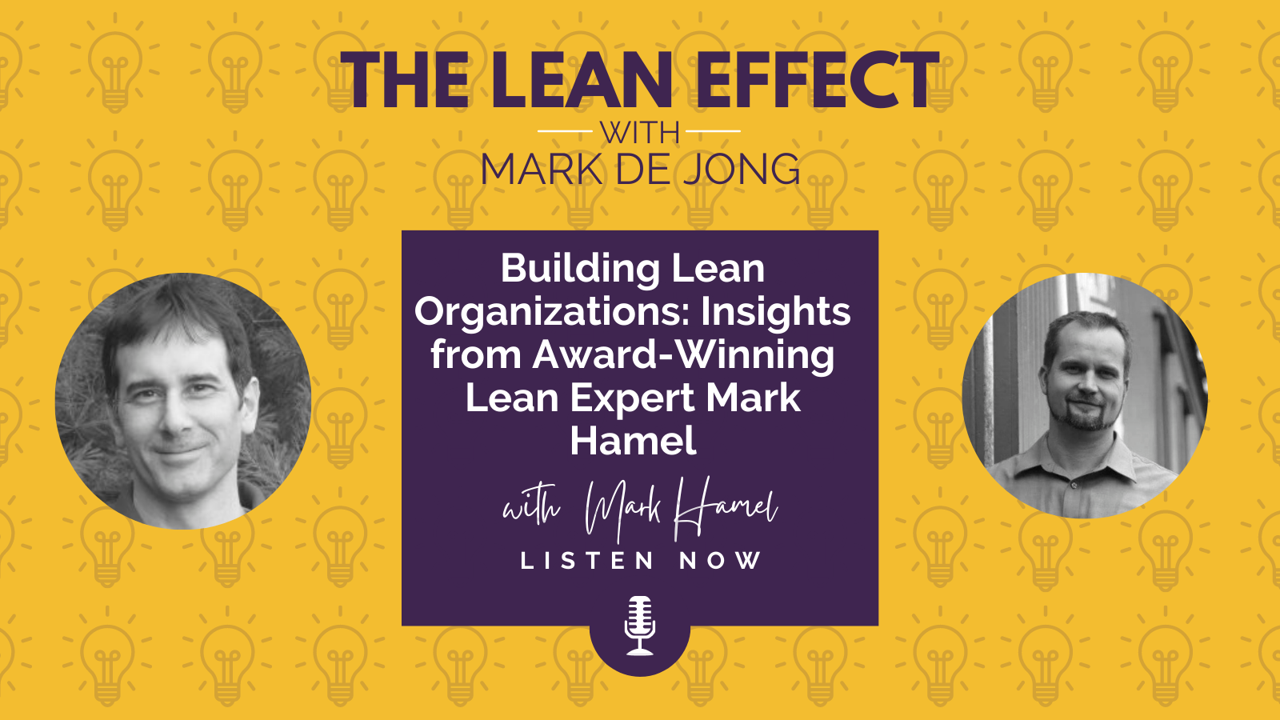 The Lean Effect podcast, which is hosted and produced by Mark DeJong, recently released an interview with Mark Hamel, entitled Building Lean Organizations: Insights from Award-Winning Lean Expert Mark Hamel. Really, my mother had no influence on title creation.
Mark D. regularly and very ably interviews lean experts and business innovators from around the world, focusing on how leaders can best apply lean principles in their role and business. DeJong also did not say "you know," like the other Mark did...about a 500 times (so much improvement opportunity!). Nevertheless, we lightheartedly covered a handful of subjects that may prove useful to the lean leader.
The podcast topics are outlined way below. Multitasking may be the best listening strategy, for example play the podcast while scraping paint off of the exterior of your house.
You can access the interview, and all of Mark DeJong's others, within The Lean Effect, through Apple, Amazon, and/or Spotify. Please consider following, liking, and sharing The Lean Effect through one or more of these linked social media vehicles: Facebook, LinkedIn, Twitter, Instagram. 
0:00 Introduction and banter
3:58 Hamel background, including how he got into lean
8:40 Application of accounting and finance in strategy deployment
11:35 Reflections on lean transformation success and the development of leaders
16:25 How and where to start
29:00 Principle-based thinking along the lines of purpose, people, process, and problem solving, along with a repurposed GK Chesterton quote
35:38 Lean leadership's governance challenges
43:40 Recap with some additional exploration
52:00 Fast fire questions - favorites: quote, business book, lean resource, etc.