Last month, I teamed up with Gemba Academy's Ron Pereira and presented a two-part webinar on the subject of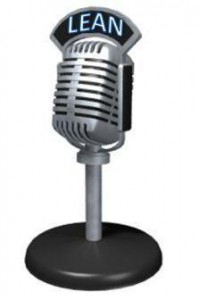 kaizen. Both sessions were recorded and are right here for your viewing.
The description of the webinar went something like this:
Many folks share an anti-kaizen event sentiment. Daily kaizen is the only way to go, right? The truth is most successful lean organizations jump-started their transformation through the effective application of kaizen events…and then they transitioned to a sustainable kaizen culture by balancing daily kaizen and events. Join Mark Hamel, author of the Shingo Award-winning book, Kaizen Event Fieldbook, and Gemba Tales blogger, for some insight on how to do both well.
While I have a face for radio and a voice for silent movies, I think there's some value-added stuff in these webinars. Of course, the fact that the recordings, accessible now only to Gemba Academy subscribers of their Complete Lean Package, are free to you should lessen the pain.
Speaking of Gemba Academy, I cannot say enough about their lean training offerings - including the scope, content, value, and state of the art HD video delivery method! Please check them out.
I hope you enjoy the webinars.
Related post: How to Avoid Kaizen Event Malpractice [Webinar]