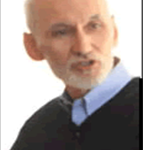 This is my third and final installment as part of John Hunter's review roundup. John has hosted his annual blog review for three years now.  In this installment, I am pleased to review John Shook's Lean Management Column, which was recently, more or less, retired. In his new capacity as Lean Enterprise Institute's Chairman and CEO, Mr. Shook will continue his monthly eLetters. Word has it that he will be contributing to the yet to be launched A3 Dojo column at LEI's website.   
Many of us have enhanced our lean knowledge by reading (and then applying) one or more of John Shook's books (sorry, I couldn't avoid the rhyme). He has authored the outstanding book, Managing to Learn: Using the A3 Management Process and co-authored: Learning to See, Lean Lexicon, and Kaizen Express. Yes, I own all four!
According to John, his philosophy around the Lean Management column, which he pointedly did not want to call a "blog," was characterized by the Claude Levi-Strauss quote, "The scientific mind does not so much provide the right answers as ask the right questions." If you've read Managing to Learn, this makes a lot of sense!
Here are a few of John's posts:
Detroit's Auto Show Overshadowed by Dr. Womack's Trashing of Toyota.

Here Shook refers to Womack's call for everyone to move beyond Toyota. John takes this opportunity to talk about the limitations of the word "lean" as well as the self-induced constraints around the use of "TPS." In the end, he states that lean/TPS is really good old PDCA in the Deming sense and operationalized by Toyota.

"Arigatou NUMMI."

John Shook reflects upon the closing of NUMMI, the GM-Toyota joint venture where he was first exposed to lean 25 years ago.  "The biggest loss from the closing of NUMMI is for neither GM nor Toyota, but for the greater North American manufacturing community. NUMMI proved that the best manufacturing practices in the world could work right here in North America with a union workforce. And more than just prove that it could work, it showed

how

it could work."
John's 2010 Lean Management Column contains 10 articles. Certainly not a lot. In fact his last post was in April of 2010. But, no surprise, each article is profoundly insightful. I'll take quality over quantity any day!
Related post:  Blog Carnival Annual Roundup: 2010 – Evolving Excellence, Blog Carnival Annual Roundup: 2010 – Lean Homebuilding, Management Improvement Carnival #99