I was recently working in Indonesia at one of the largest pulp and paper mills in the world. One evening we were invited to the company's continuous improvement awards ceremony.
On a quarterly basis they recognize kaizen teams that have excelled.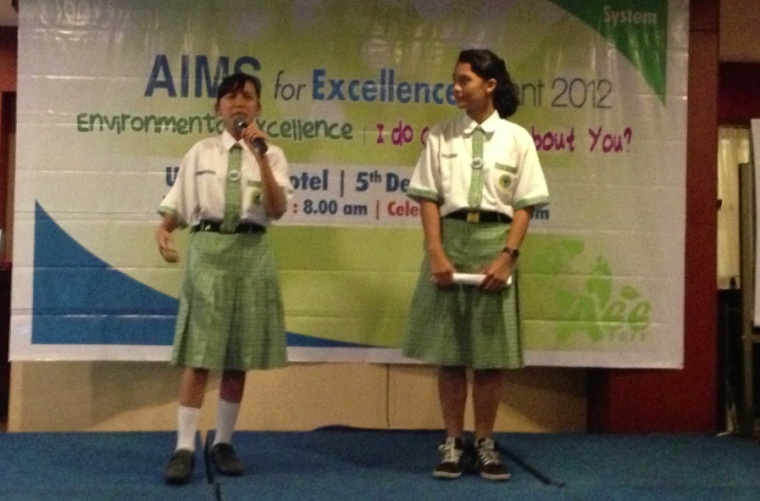 Halfway through the ceremony, two girls from the local grade school took the stage to present the results from the kaizen event that they had led at their school...
GRADE SCHOOL!
In a simple and logical manner they explained how they followed Plan, Do, Check, Act.
The problem was congestion in the hallways between classes. This caused students to be late for the next class, damage to property on shelves, and, in a few cases, injury.
Through direct observation they documented the current state with "noodle" diagrams and time observations. They identified a solution and tested it. They made a few modifications and implemented the final solution with standard work and a method to measure results. The results were no one was late for class, and damage and injuries were eliminated.
Talk about humbling! GRADE SCHOOL!
I think of the excuses that I routinely hear; it won't work for our problem/business, we do not have the time, it is too hard, no one wants to change.
Blah, blah, blah….
Remember that even kids are using PDCA.
Stop making excuses and go and fix something.
John Rizzo authored this blog post. He is a fellow Lean Six Sigma implementation consultant and friend of Mark Hamel.
Related posts: Guest Post: Beyond Toast Kaizen – Lean Breakfast Concepts, Circa 1937, "Do" Only Gets You Half the Way There, or…"No Pie for You!", Want a Kaizen Culture? Take Your Vitamin C!