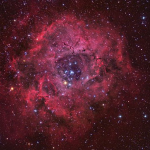 Lean is applied within time and space. That's where we "live" and add value, or not. Organizations often don't rigorously consider critical lean implications when designing new spaces - whether brand new buildings, additions or modifications to existing structures.
The fact is that spaces need to support and facilitate a leaner value stream. Too often we design new spaces to accommodate old, waste-laden, value-inhibiting ways...because the architectural and construction process often has its own inertia. Lean thinking can end up taking the back seat. This is a big fail!
So, whether we: 1) believe (careful of that) that we have squeezed out much of the improvement opportunity within a given value stream and now anticipate that an improved space will bring us to the next level, or  2) have just begun our lean journey and think a new or redesigned space will give us some serious performance lift, or 3) are somewhere in between, there are some fundamental considerations before the architects design, the demo guys demolish, the contractors...you get the point.
Few things go together as well as value stream analysis and new layout development. It's an opportunity to define a leaner future state, at both a conceptual and physical level. Of course, these activities are what we would call paper kaizen. While we can challenge one another on how to get to continuous flow, apply supermarket pull, incorporate new/improved standard work, etc., it's still just captured on paper. It's not real yet.
This is where 3P (production preparation process, or perhaps, more appropriately 2P - preparation process) is powerful stuff. Within the context of certain weighted design criteria (see below for some questions that might help identify key criteria), 3P facilitates: 1) the formulation of many different design alternatives, 2) down-selection to a critical few design concepts, 3) trystorming/PDCA of the critical few using open space, chalk lines, cardboard, PVC, etc., sometimes aided by 3D design, and ultimately, 4) the selection of a final design.
Now, that may sound too easy, and often it is. If the new space is supposed to accommodate a bunch of "improved" flows, standard work, visual controls, etc...heck, a brand new system, the likelihood that it will all work without a bunch of real PDCA, applied over many weeks, is about ZERO.
So, you need to evaluate the risk of going too fast and perhaps spending lots of money and then determining that the new space is far from what is needed. Most times, depending upon the depth of change, it may make sense to live the new system, as best you can, in your old space and do PDCA. While you do this, PDCA the design of the space.
To spur some thought around lean space design, here are a handful of questions to consider. In no specific order:
Will the new space facilitate the least waste physical flow of the material, information, person, supplies, scrap, equipment, tooling, etc.?
Will the new space facilitate and even enhance visual management by means of clear line of sight - no obstructions (high features, corners, stairs, etc.)?
Will the new space have desirable acoustics to facilitate audible communication (musical andons, team discussions, etc.) and provide sufficient quiet/privacy to do the job (like in a call center)?
Will the space facilitate 5S and work place organization? For example, how can we better accomplish the 4th S, standardized clean-up, by keeping things from getting messy in the first place?
PDCA is forever and business dynamics evolve - is the space flexible enough to accommodate improved layouts, forecasted growth, normal demand variation? Avoid "roots or vines" so that equipment, furniture, workstations and even walls can be easily moved.
Will the space facilitate tiered team meetings and accommodate the related performance metrics boards, suggestion boards, task accountability boards, etc.?
Will the space be something that you would be proud to show you customers, something that your employees will feel makes their job easier and more satisfying?
Will the space facilitate standard work and, with that, avoid isolated islands while promoting appropriate multi-process operations?
Will the space generate a sufficient ROI?
Will the stakeholders "own" the new space, because they were appropriately engaged in developing it?
What are your space design considerations?
Related posts: Telling "How" Removes Responsibility, Without Defined Criteria, (Almost) Everything Looks Good