This is the final of my three contributing installments to John Hunter's fourth annual review roundup. In this installment, I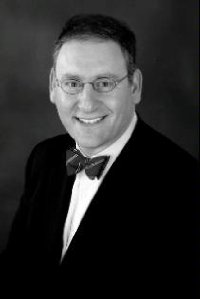 Steven Spear
am honored to review Steven Spear's self-titled site.
Steven's website, I hesitate to call it (only) a blog, accurately reflects that he is a "lecturer, author, and expert in leadership, innovation, and operational excellence." I don't think that there is any hyperbole in the description.
His website categories include articles on the auto industry, business strategy, economy recovery, health care, process excellence, and Toyota. Not totally unexpected from a senior lecturer at MIT.
Spear is a five-time Shingo Award winner for his works that include the book, The High Velocity Edge (previously known under the title, Chasing the Rabbit), and the Harvard Business Review articles, Decoding the DNA of the Toyota Production System (co-authored) and Fixing Health Care from the Inside.
Bottom line, some fancy themselves as "thought leaders," Steven Spear is the real deal. Like many great sensei, he can reduce what most folks cannot readily fathom into graspable concepts, while at the same time eschewing shortcuts.
He's the guy you want the lean wannabe leaders within your organization to heed.
Here is a brief survey of Steve's 2011 articles. Note the consistency within his message.
Operational Excellence: From Fragmented Vocation to Principle-Driven Profession. Now here is an absolute gift. Steven's post addresses the notion of how the parochialism of the different camps – lean, TPS, six sigma, lean six sigma, TQM, etc. isn't necessarily productive. His seven page paper of the same name (here's the "gift" part – a PDF of the paper!) highlights the "commonality in objective, commonality in path, and compliment in approach" amongst the different vocations. All, when well applied, embrace the following principles:
Design work to capture [the] best known approach,
See problems when and where they occur, and
Solve problems with discipline.
…but what is the cost of stupid? We've all heard the truism, "you can't fix stupid," but I can honestly say, I never thought about the cost…until I read this brief and pointed post.
First, recognize that all professional disciplines—those that rise to prominence in organizations—are built on simple, sound principles (be they called 'theories,' like option pricing theory, or 'laws,' like laws of Newtonian mechanics or thermodynamics), and expertise is displayed by the application of those principles to ever more sophisticated situations in order to create value.
Second, reframe operational excellence to be like other professional disciplines, moving from the vocational application of tools, artifacts, and isolated applications and moving to bona fide principles of design, operation, and improvement in pursuit of maximizing created value [not merely eliminating waste].
What is a QI project… In response to someone's question about how to define a QI (quality improvement) project. Steven, no surprise, cautions against tool-kit thinking. He then summarizes the core capabilities of exceptionally performing organizations:
Design work with sufficient specificity to capture best known approaches and to operate work systems to reveal problems when and where they occur.
To swarm problems when seen both to contain their spread and to investigate their root causes and develop treatments/countermeasures while the problem is still 'hot.'
To share and incorporate systemically what is learned locally.
To lead so as to develop the seeing problems, solving problems, sharing learnings behaviors.
I hope that you visit Steven Spear's site, read his excellent content, and purchase his book and articles.

Also, please check out ALL of John Hunter's 2011 Management Blog Carnival activity right here!
Related posts: Blog Carnival Annual Roundup: 2011 – A Lean Journey, Blog Carnival Annual Roundup: 2011 – Lean Blog, Management Improvement Carnival #126